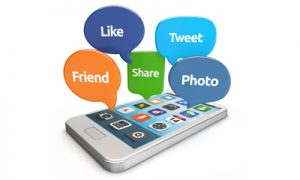 Social media is one of the best resources for online marketing. That's why at Valpak of Central Ohio, we offer packages for social media management for any site that is relevant to your business including: Google+, Facebook, Twitter, Pinterest, Yelp and many more. Consumers are turning to social media outlets more frequently to read business reviews, post reviews, learn more about a business and what they offer, ultimately deciding to pursue a service or not based on what they discover. Our team ensures that your social media sites are updated regularly with fresh relevant posts to stay connected to your customers.
By managing your social media accounts, you will help to solidify your brand across many platforms, have your business found through multiple websites, and reach your targeted audiences more quickly. We understand that running your business is your first priority, which is why we offer our comprehensive social media management services so you can focus on your bottom line, we'll handle the rest! Get started with Valpak of Central Ohio today!
INTERESTED IN ONE OF OUR SERVICES?