At Valpak of Central Ohio, we strive to provide everything you will need to reach your business goals. We are able to tap into the online market through a variety of our digital services that will help to expand your business' reach. Through our reputation management, local claiming and search engine optimization (SEO), and search engine marketing (SEM) campaigns, our team is well equipped to boost your bottom line by reaching more customers. To learn more about these specific services, keep reading! If you are ready to get started, or have further questions, give us a call today!
Reputation Management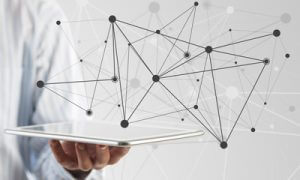 Running your business is your first priority. We understand that managing your online presence can be daunting, which is why we offer comprehensive reputation management services. Our team will ensure that your business' reputation remains intact through managing and responding to reviews, cleaning up your search listings, and increase your brand's awareness. We are dedicating to making sure that your potential and current customers find accurate and positive listings regarding your business.
When it comes to reputation management, we will create a brand that is credible, strong, and will increase your customer's confidence in your service or product. Contact us to learn more about how we can help you through our reputation management services.
Local Claiming & Search Engine Optimization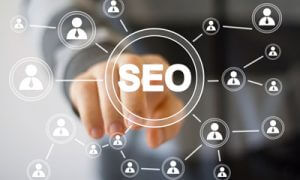 By claiming your business through various search engines and social media websites, you will significantly increase the chance that your business will be found online by potential customers. Valpak of Central Ohio can help to ensure your local claiming has been taken care of for all major social media outlets such as Google+, Yelp, LinkedIn, and many more. Local claiming will also increase your brand's awareness, credibility, and enhance your search engine optimization (SEO).
SEO is the strategic use of specific keywords related to your business, services, or products throughout the content of a website. When paired with local claiming, SEO creates a greater chance for your website to show up in a potential customers search results. By using keywords properly throughout your website, search engines will pick up on the relevant content related to a specific search, resulting in your keyword-rich website being ranked higher. Valpak of Central Ohio creates content that is relevant to your customers with the strategic placement of keywords to boost results for your business.
Learn more about how our local claiming and SEO strategies can increase your bottom line, contact us today!
Search Engine Marketing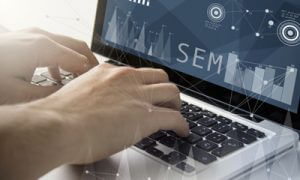 Much like SEO, Search Engine Marketing (SEM) relies on the strategic use of keywords to drive results for your website. The major difference between SEO and SEM is that SEM is a paid online ad campaign utilizing call tracking solutions, hourly bidding, daily statistics, and landing page integration. Each campaign consists of utilizing fresh copy with strategically chosen keywords to reach your target market and help your ads get placed toward the top of a search engine results page.
At Valpak of Central Ohio, we will take care of creating a stellar ad with captivating copy, an exceptional design, and ensure your SEM campaign is successful through our extensive hourly bidding strategies. To learn more about what a SEM campaign entails, contact us today.
INTERESTED IN ONE OF OUR SERVICES?